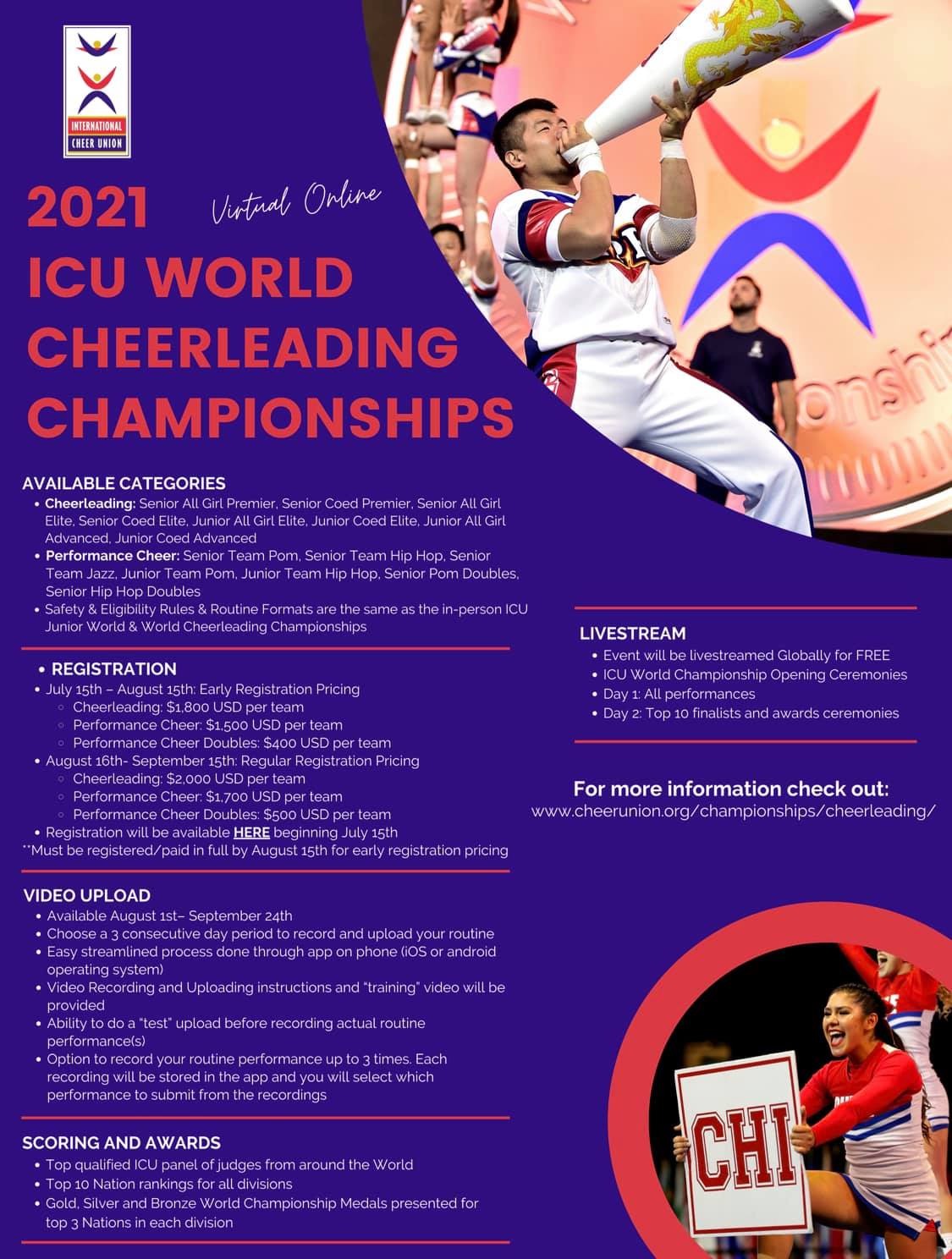 Дата:
Дата регистрации:
с 15-07-2021 по 15-08-2021
Место проведения, адрес:
США , Orlando
Доп. информация:
https://cheerunion.org/championships/cheerleading/
Категория:
Международные
Описание:
ICU very much looks forward to the exciting upcoming 2021 Virtual On-Line ICU Junior World & World Cheerleading Championships coming this late September 2021! With registration opening on 15 July 2021, and video/downloading of routines being available to National Teams from 1 August - 24 September 2021 (where teams can select any 3 day consecutive window in this time frame), ICU looks forward to incredible 2021 National Team performances, including an all on-line ICU World Championship Opening Ceremony, Award Ceremonies and Closing Ceremony - in a world-wide global broadcast - celebrating our sport and our incredible athletes! Specific video/uploading requirements & recommendations, as well as registration details will follow in the coming days. We can't for the first ever ICU On-Line World Championships!
Документы
206852669_10159296699283563_8773081348845429091_n.jpg
202030073_10159311623608563_6994199394553789675_n.jpg
Соревнования закончены